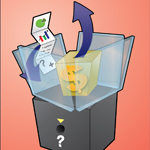 By: Dra. Gloria Robles
We all need to convince others to follow our proposal. Sales agents try to persuade buyers to choose the brand they're promoting; advertisers try to increase the consumption of a product; politicians seek to win votes; and directors try to motivate their employees to turn their vision of the company into reality.
This means that persuasion is a subject of great use and utility. It is the reason why social psychology and communication sciences study it and have developed a series of techniques to make persuasive messages more effective. However, on many occasions, the ethical use of this tool has not been taken into consideration. In this context, the following paper is intended to identify the differences between manipulation and ethical persuasion, and invite readers to avoid the first idea and make use of the second.