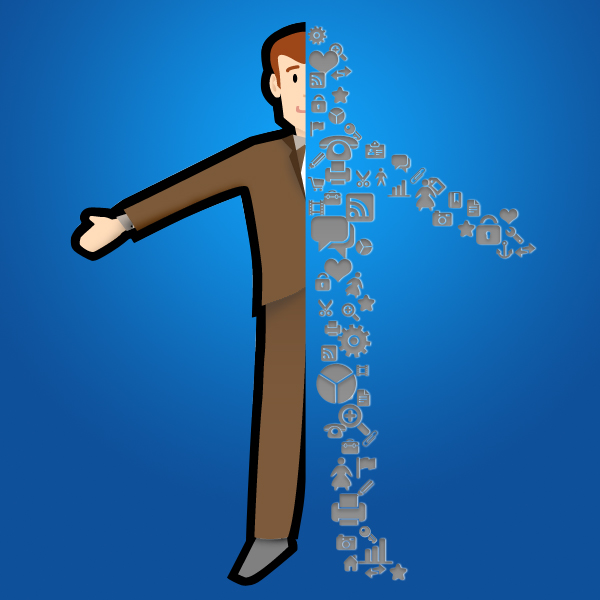 By: Marco Morán
"If you want different results, don't always do the same thing"
Albert Einstein
In recent decades, we have witnessed a rapid evolution in the way of doing business, and models that were useful for many years have quickly become obsolete.
Some of the biggest challenges companies are facing today lie in the ability to envision new business models, find new markets and seek out ways to generate revenues.
Only 20 years ago, many organizations focused their strategies on ensuring stability. Despite some modifications, they basically carried out the same productive activities with no major change; the idea was to obtain a strong position in the market, and defend it.
Today, the only constant is change. Competitive advantages tend to weaken without a strategy based on innovation. Business models are being reinvented in many ways. Some industries, like consumer products, financial services and telecommunications, offer products and services and interact with clients in a totally different way than they did 20 years ago. Suffice it to consider how much these activities have changed since the birth of the Internet.
Information technologies are rapidly changing the way businesses are started up and evolve; other factors, like the growth in emerging markets and changes in consumer tastes, are putting more pressure on organizations to adapt to situations that they could never have imagined before.
Most companies are designed not to innovate, but to operate continuously, with a high level of efficiency. The day-to-day pressures they face leave them little energy for innovation. Many of them begin with a creative idea, but once they achieve their first commercial success, they change their focus to ensure that their operations are as profitable as possible.
Innovation has evolved from being a merely intellectual pursuit to being a prerequisite for survival in an increasingly competitive environment. We can find it in various programs within a company, for example:
Formal initiatives for continuous improvement and programs that motivate employees to propose changes in products, services and processes
Design departments that have specific processes for innovation, for example, companies that regularly release new versions of their products or services.
These programs are centered around innovation in processes, products or services, but not in business models. Here, we still have a long way to go. Organizations like Amazon, IBM and Apple have innovative business models, and today they are very different from what they were in the past. Of course, there are always organizations that do not require fundamental changes, but this is increasingly the exception rather than the rule.
To start up an innovation program, an organization must calibrate certain aspects of its capacities in order to combat the four forces that restrict innovation:
A lack of leadership to chart a course toward innovation and establish the direction in which the organization must move, and to overcome a cultural inertia that tends to oppose change.
A lack of human resources with the abilities and experience to develop and implement new ideas.
A structure that lacks roles and responsibilities with the adequate freedom for innovation.
A management structure that neither rewards nor encourages the adoption of new ideas.
To blaze a trail toward innovation, the company needs habits and discipline. It needs a series of components that can help to overcome these obstacles. For example:
A leader who is enterprising, who is prepared to take risks, and has the authority needed to influence the organization.
Employees who are willing to experiment, to develop and to continually test new ideas
An understanding of the needs of the market and changes in customers' preferences
The ability to face new technological challenges.
The introduction of mechanisms for governance, processes and collaboration applicable to innovation
A budget for product development, market testing and product launch.
In conclusion, in the current business climate, where even the largest markets are no longer growing as rapidly, clients have become more demanding, competition is more intense and margins have narrowed. Innovation is crucial. In the future, organizations must seek a balance between efficiency (day-to-day operations) and innovation (remaining competitive over time), because there are obstacles to overcome.
They must also take into account certain aspects before introducing an innovation program that can not only produce new ideas on improving products, services and processes, but also seeks out, and establishes, new paths for the organization?
References
Govindarajan, Vijay y Trimble, Chris. "The Other Side of Innovation. Solving the Execution Challenge". Harvard Business Press, 2010
Harvard Business School Press.Innovator's Toolkit: 10 Practical Strategies to Help You Develop and Implement InnovationHarvard Business Press, 2009
Knight, Dan. Randall, Robert M.Strategy & Leadership: Special Report on Innovation Strategy & Leadership: Special Report on Innovation Vol. 33, Núm. 1, 2005,Emerald Group Publishing