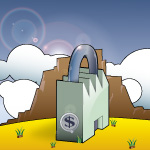 By: Benito Revah and Genoveva Ayala
In the current globalization environment, companies are constantly exposed to financial and operation risks that should be covered to guarantee, with greater certainty, the present value of the expected flows.
Some of the functions to be performed by the Finance and Planning Committee in all Corporate Government Councils of Companies are the collaboration to identify the risks to which the corporation is subject and to evaluate the mechanisms to control them.
The internal control system is the process followed by management to comply with the following objectives: a) prepare reliable financial information b) safeguard the assets, c) increase the efficiency of the transactions, and d) comply with the laws and standards in effect.