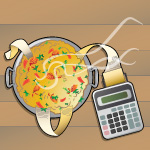 By: M.C. Benito Revah
Valencian paella is without a doubt a dish worthy of a feast. In order to taste its richness, it must have the exact amount of ingredients of the best quality. Since its preparation takes time, care must be taken in integrating all the ingredients at the exact moment, because it is vital in order to achieve the desired result.
In a recent talk I had with Jacques Rogozinsky, Ph.D. in Economics, he explained that in order to achieve sustained growth in uncertain economic times, all the "ingredients" must be present in precise portions in order to achieve our desired outcome, and that one special ingredient "makes all the difference" between a common and ordinary rice recipe and a "delicious paella."
Upon reflection on his economic theory, I immediately visualized the whole process involved in mergers and acquisitions, from its components in the beginning to the professional care, which is required in all its aspects, to a successful closing.